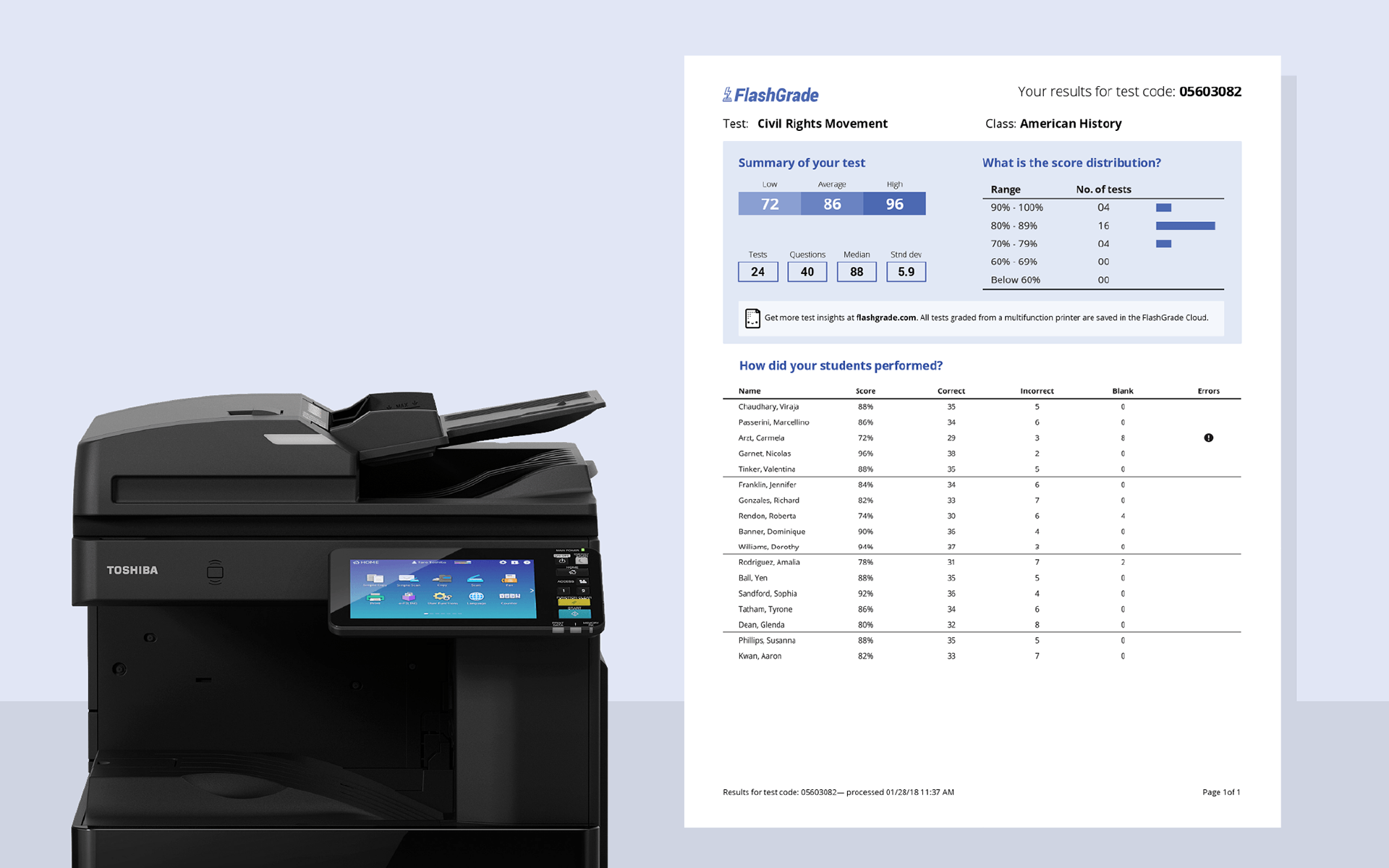 Background

FlashGrade
is designed for educators in mind. It helps educators increase their productivity and lower the cost of printing and grading multiple-choice tests. As part of the benefits of using FlashGrade, teachers can print reports of the test results directly from any
Toshiba e-STUDIO multifunction printer
.

Project Description
The goal of the project was to create a set of reports to help teachers and students draw conclusions easier and take immediate action to improve the student performance. The scope of the project consisted on three stages.
Phase 1: Information Architecture
There are two reports available to teachers. Each report contains different data specific to the target audience. The first report helps teachers get an overview of the test results and a list of the student scores. Teachers also have the option to print individual reports for each student. The content of the reports were organized, structured and labeled to help viewers find the information easily and accomplish their goals.
Different elements of data visualization were assessed to improve the clarity and consistency of the information. Charts, using charts made it easier for the viewer to grasp the message that needed to be conveyed. Color, limiting the color palette with the least number of colors and using variations of the same hue allowed viewers to focus on the underlying data. Typography, reducing the amount of text helped to present the data in a more effective and direct way. Tables, simplifying the grid lines of large tables improved the readability of the data and reduced any distractions.