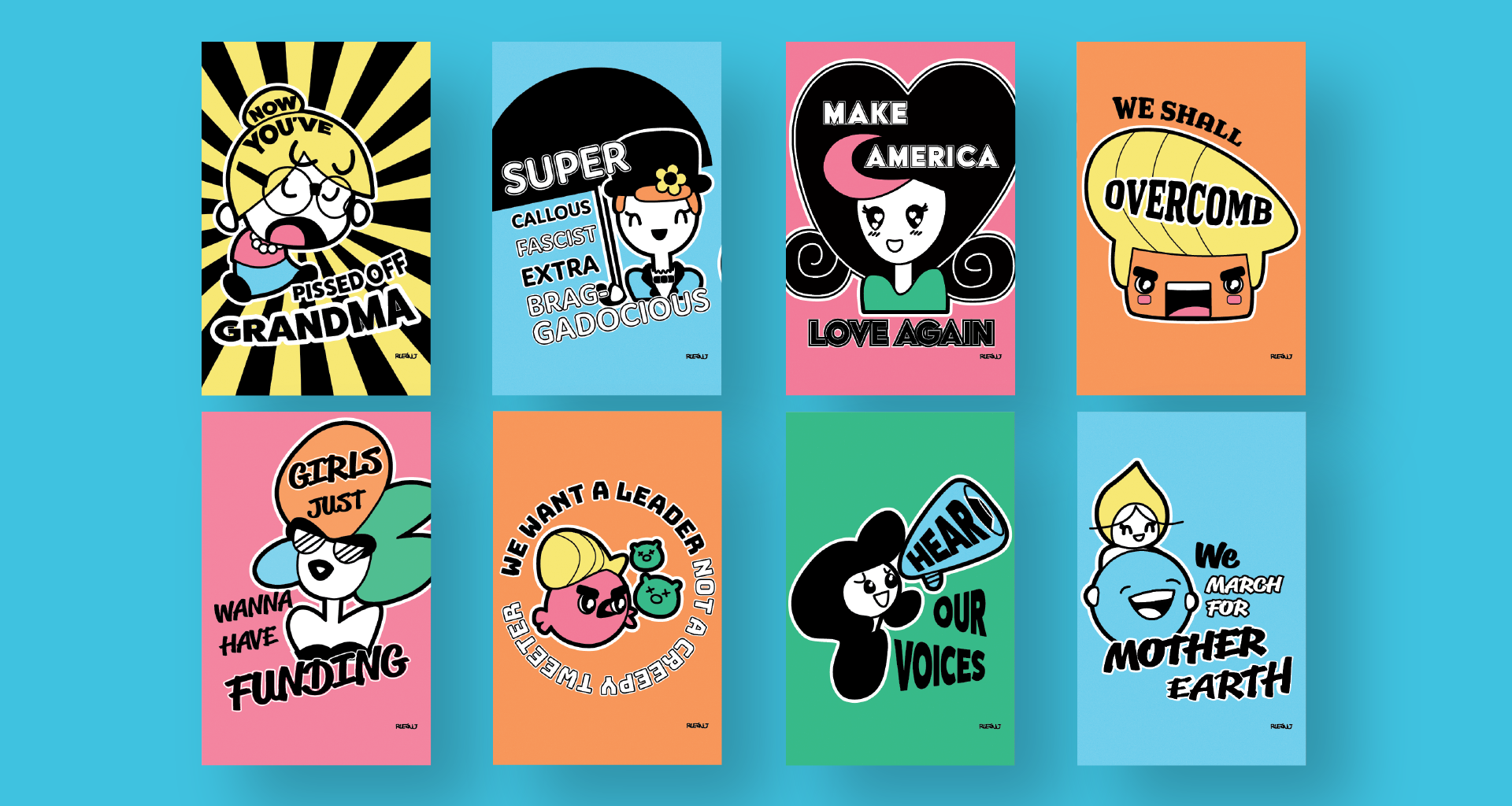 The Resistance Collection
As an illustrator, I want my art to have a strong social impact. The Resistance Collection celebrates the power of women, minorities and all the people around the world marching together in support of human rights healthcare, immigration, environment and many more issues confronting us. 
We need to have an honest conversation in this country about the rise in acts of racism and discrimination. As society, we
 have a long journey to go to build our values and principles for the well-being of future generations.